Hello everyone, and welcome!
I am Shelby. I'm 32 years old and live in Anaheim, California, about 2 miles North of Disneyland (fun!). I'm a writer and am currently working on a novel--no genre, just general contemporary adult fiction.
I got my Medtronic ICD in April, 2002, and thankfully I've never had a shock. I also have dilated cardiomyopathy and very nearly had a transplant in 2002--I was on the list until Toprol turned me around. I'm extremely fortunate to be in good health now and zap-free.
I think that's about it from me!
Shelby
Here I am!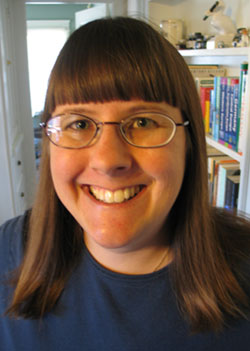 And here are my "babies"--Scout and Digory